James Molloy Writer
Hi there, and welcome to the blog.
I would like to begin by saying thank you for taking the time to read this blog post. Whether this is your first time on the blog or you are a regular visitor, I really appreciate it.
This week I would like to talk about a recent trip I went on by boat on Lough Ree.
I decided some weeks ago that I would take the opportunity at some point over the Summer months to check out the Lough Ree Access For All boat they had that could accommodate wheelchair users and others aboard a 90-minute boat trip down the river.
I finally scheduled about two weeks in advance as places were limited and tended to fill up fast, although I did try the week before – that was no good. I also knew that as I was a fair bit away from where we would sail from, I wanted to try and get the afternoon sailing at 2 pm; however, as it turns out, a lot of other people had the same idea, and I settled for the noon sailing instead.
I had no idea whether we would get good weather or if it would be bad as some had forecast thunderstorms to develop throughout the day after the fine weather we had for the previous week or two, so the lead up to the day was very nervous.
As it turned out, we needn't have worried at all; it was a blistering day on the outskirts of Roscommon; we couldn't have planned it any more perfectly if we tried. The sailing was perfect, and we got to see a lot of different scenery, which was beautiful in the sunshine. There were also many different kinds of birds out enjoying the warm weather we were becoming accustomed to, and I got some nice pictures of a few of those birds in flight, which I was delighted to get. In fact, I think I took about 29 photos in the hour and a half we were on the boat.
The crew that took us on the boat were great, very helpful, and always offered to go above and beyond, although one of the guys spent half of the trip calling me 'Jamie', which I didn't particularly appreciate, but if that was the biggest worry I had all day, I was doing fine.
We talked about many things on the boat trip, one of which is that they are thinking about introducing a fishing element to the experience in time and wanted to gauge our interest in fishing the next time we decided to go. I told the crew of the one and only time to date that I had been fishing and fell in while trying to catch Rainbow Trout, which is a story I haven't been allowed to forget in over ten years since it happened. After promising they wouldn't let that happen, I told him I would love to go back and try a bit of fishing, reeling in a Pike this time.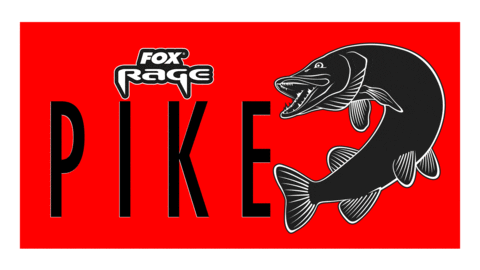 When we docked at exactly half-past one, we were hungry, so we went to find a nice restaurant, which was more difficult. We went to a place by the side of the road, near Ballymahon. Unfortunately, as one of the world's pickiest eaters, I couldn't find anything I liked, so I opted for the mains version of Chicken Wings coated in a chilli sauce. Again, unfortunately, I hadn't realised how much chilli would be on the plate, and as stated previously, it was a hot day. This choice turned out to be quite the harrowing experience, and I'm just glad I ordered a nice cold pint of Heineken along with my meal to stop my insides from burning.
All in all, it was a great experience and one that I would love to try again sometime in the future. A couple of days after the event, they sent an email asking for feedback. It was easily the easiest five-star review I ever gave. The boat was completely accessible, the crew were lovely, and made sure we had a great time, the price was extremely reasonable, and the weather was the icing on the cake.
If anyone is reading this now wanting to give it a try, I highly recommend it. It will be a great experience, one that you will thoroughly enjoy.
Have you been on the trip? If so, let me know your experience below, and I'll do a follow-up blog post the next time I go and try to catch that Pike.
Until next time.
Warmest regards,
James.